DOG HOUSE LIMITED WARRANTY
Brent-Wood Products, Inc. guarantees our solid Bow Wow Dog Houses products against defects in material and workmanship for a period of one year from the date of original purchase. This warranty does not apply to rust damage. The conditions of this warranty and the extent of the responsibility of Brent-Wood Products, Inc. under this warranty are listed below.
1. This warranty will become void when services are performed by anyone other than an approved Brent-Wood Products, Inc. warranty service dealer results in damage to the outdoor Bow Wow Dog Houses product.
2. This warranty does not apply to any Bow Wow Dog Houses product which has been subject to chewing, scratching, abuse, neglect, or accident or which has been installed, adjusted, or repaired other than in accordance with instructions furnished by Brent-Wood Products, Inc.
3. This guarantee does not cover dealer costs for any expendable parts that are readily replaced due to normal use.
4. The sole responsibility of Brent-Wood Products, Inc. under this warranty shall be limited to repair of this Bow Wow Dog Houses product, or replacement thereof at prorated cost, at the sole discretion of Brent-Wood Products, Inc.
5. If it becomes necessary to send the product or any defective part to Brent-Wood Products, Inc., the product must be shipped fully insured with shipping charges prepaid or brought into our facility at 1125 N. Stanford Avenue Los Angeles, CA 90059 during normal business hours. Brent-Wood Products, Inc. will not assume any responsibility for any loss or damage incurred in shipping.
6. WARRANTY DISCLAIMER: Limitation of liability. Except in only the limited express warranty set forth above, there are no expressed or implied warranties of merchantability and fitness for a particular purpose. In no event will Brent-Wood Products, Inc. be liable for any direct, special, or consequential damages arising out of or in connection with the delivery, use, or inability to use or performance of this product.
7. Proof of date of purchase is required for warranty service on this outdoor Bow Wow Dog Houses product.
8. This warranty grants specific legal rights. Additional legal rights, which may vary by locale, may also apply.
9. Should any difficulties arise with the performance of this well-built Dog House during the warranty period, contact Brent-Wood Products, Inc. using the methods below.
Call: 1-800-974-1235
E-Mail: info@bowwowdoghouses.com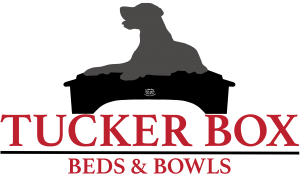 TUCKER BOX LIMITED WARRANTY
Warranty
The Tucker Box Beds and Bowls warranty is covered by a (30) day limited warranty covered by Brent-Wood Products, Inc. The warranty begins on the date of delivery to the customer. The warranty covers any defects in material or workmanship. Any item determined to be defective by a Brent-Wood Products representative will be replaced at no charge. Freight, removal and reinstallation are not covered under the warranty.
Limitations
This warranty shall not apply to: 1. Any defects caused as a result of misuse, abuse, negligence, accident or improper use. 2. Improper modifications or repairs made after the installation. 3. Any damage deemed to be caused by water. 4. Any change in color due to age. 5. Extractive or knot bleeding.
Disclaimer
Because wood is nature's product, when stained, variations in color and grain pattern are to be expected. Although we select quality woods that are created from our in house up cycle program, premium stains, and topcoats to create a high quality finished product, we will not be held responsible for variations in wood color or normal defects found in wood that include, knots (in #2 grade) and checks (slight splits) in all grades.
Warranty Replacement Policy
Request for warranty replacement material will be considered in the following ways:
Damaged items: Any items that are delivered by common carrier and damage has occurred, should be noted on the Bill Of Lading immediately before signing for the shipment. If possible, customer should refuse shipment. If that is not possible, you should file a damage claim with the carrier that delivered the items.
2. Replacements: please note the reason for replacement of items. Brent-Wood Products will process replacement orders as soon as possible. Items that are claimed to be defective will be a charged item until Brent-Wood Products is able to inspect the item in question. If an item is found to be incorrect due to damage or having been incorrectly manufactured, a credit for that item will be issued. Any labor incurred by customers will not be covered.
3. In-field rework: occasionally an item may be made incorrectly. Brent-Wood Products would prefer to have the item returned for repair or replacement in our shop. If you decide to correct the error in the field, you must notify Brent-Wood Products before any work is done, for any appropriate credits. Brent-Wood Products will no longer warranty an item that has been re-worked or repaired in the field.
4. Defective finish / wood grain and color: Complaints about defective finishes or wood deviation must be inspected by an authorized representative of Brent-Wood Products.  Brent-Wood Products reserves the option of approving the field repair or returning / replacing the items in question. No action should be taken to repair the item in the field without written authorization from Brent-Wood Products.
The real beauty of wood comes from the true natural qualities of the wood itself. Brent-Wood Products uses only quality woods. All woods vary in color from shades of white, to red, to very dark. Mineral streaks or spots may be visible and will not be considered defects. These are caused by parts of the tree absorbing minerals differently in one area versus another. Unusual graining or color variations will not be cause for replacements.